INTERNATIONAL SURF EVENT OPEN TO ALL ADAPTIVE SURFERS WHO MEET ONE OF THE NINE SFL/ISA PARA SURF SPORT CLASSIFICATIONS, COMP DAYS 23rd-25th
About this event
Welcome to the 2022 (Graal) Grail Para Surfing event , hosted by FAST presented by PSL!!!!
This event will be held in Perros-Guirec, Brittany France, Sept. 22nd -Sept. 27th, 2022, Competition days will be Sept. 23rd-25th. This event is open to all adaptive/Para surfers who meet the classificaiton rules set out by the International Surfing Assosiation* in the 2021 World Para Surfing Championships at written in September 2021.
Accommodations- will be provided in donated cottages that can sleep 4-5 people each. These will be available on a first come first serve basis, so don't delay in signing up for this event. once these are gone other accomidations will need be be made by each athlete on his/her own.
Athlete Sponsorships** – The Para Surf League (PSL) will sponsor up to 10 Competitors $500/each, contact surf@AmpSurf.org, Sudject: 2022 Graal, to get more info on sponsorship.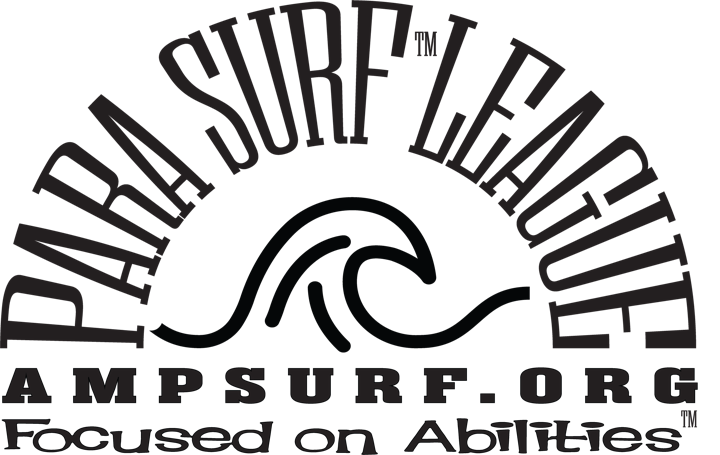 Event Schedule –
August 1st – Registration Opens
Sept 15th -Registration Closes
Sept. 22nd – Accomidations available at https://www.stereden.com, Free Surf at contest venue
Sept. 23rd-25th – Competition Heats
Sept. 26th -27th 1st Place finishers do Skydiving
Dinners and other activities will takeplace throughout the event.
Full Contest Rules*
ENTRY FEE
130 Euro per competitor (approx. $131 U.S.)
COMPETITION FORMAT
This contest will follow ISA Competition format and is subject to the the Contest Director's discretion and will follow standard ISA Double Elimination Contest format
Format or Qualifying Round Format described below.
All athletes will surf in two Qualifying Round heats and top surfers will advance to the Final Round(s).
Seeding order for Qualifying Round 1 will be based upon the rankings from the 2021 Pismo Beach ISA World Para Surfing Championship, Hosted by AmpSurf.
Athletes will be re-seeded for Qualifying Round 2 based upon their Qualifying Round 1 point aggregate total from their best two waves.
For the Qualification to the Final Round(s),
An Overall Division Ranking will be established for every surfer based on top two wave
score points from either Qualifying Round 1 or 2 (top two wave scores can be from
same round). Surfers will be seeded into Finals Round(s) based on their Overall
Division Ranking. Where a tiebreak is necessary, this will be determined by comparing
the best wave of the surfers concerned and then if necessary wave scores for waves 2,
3 & 4 in descending order, until the tie is broken.
All Quarterfinals, Semi-finals and Finals will progress on the 50% progression, two best wave total system, as per normal ISA Contest Rules in 4 surfer heats.
This event will use the 9 divisions as classified by the SFL/ISA* Specific division information is under each divisions registration/ticket information.
All Surfers MUST surf in the style/manner as dictated in the ISA Rules and Regulations for his/her division with out exception! i.e. In the PS-K, Kneeling division a surfer must be in a kneeling position with his/her knee(s) contact with the board. A surfer in the PS-K Kneeling division CAN NOT stand on his/her foot or feet while surfing a wave to be judged.
Divisions will be male, and female combined unless we get at least 5+ sign-ups for each division. If we get the numbers, we will split the divisions.
Divisions with low turnout will have combined heats with other divisions but will be judged separately and awarded separately.
*We are following ISA 2021 Para Surf rules at this event please visit the link below for more information. Go to https://isasurf.org/wp-content/uploads/2021/09/2021-WPSC-Rulebook-Insert-9-20-21_clean.pdf to view.
JUDGING
Standard ISA Judging Criteria will be implemented for this event and is defined as:
Surfers must perform to the ISA judging key elements to maximize their scoring potential. Judges analyze the following major elements when scoring a ride:
– Commitment and degree of difficulty
– Innovative and progressive maneuvers
– Combination of major maneuvers
– Variety of maneuvers
– Speed, power and flow
NOTE: It's important to note that the emphasis of certain elements is contingent upon
the location and the conditions on the day, as well as changes of conditions during the
day. The Following scale may be used to describe a Ride that is scored:
– 0-1.9 = Poor
– 2.0-3.9 = Fair
– 4.0-5.9 = Average
– 6.0-7.9 = Good
– 8.0-10.0 = Excellent
In the case that no clear maneuvers are performed during competition, the judges will look at Fundamental Surfing Criteria as described as follows and will be emphasized in the ISA Judging Criteria under Degree of Difficulty or Commitment:
• Surfers who paddle out and catch open-face waves will always be scored higher than surfers who catch whitewater (waves that have already broken and do not reform into open-face waves).
• The surfer who catches an open-face wave and travels right or left will score higher than a surfer who catches an open-face wave and goes neither right nor left.
• The surfer who catches an open-face wave and performs a maneuver will be scored higher than a surfer who rides an open-face wave right or left, but does not perform a maneuver.
• The surfer who catches an open-face wave and travels right or left and attempts to perform a maneuver, but fails by not completing the maneuver at 100 percent (maneuvers must be completed at 100 percent), will generally score higher than the surfer that travels right or left on an open-face wave without attempting to perform a maneuver.
• Surfers who perform maneuvers in whitewater will only score higher than surfers who ride whitewater without performing maneuvers.
AWARDS
Awards for Championship finishers in each division as as follows:
1st place for each division – 1st Price will be a parachute jump with video organized with 7e Ciel Parachutisme
2nd place for each division – TBD**
3rd place for each division – TBD**
Trophies/Medals, awarded for 1st-3rd place finishers in each division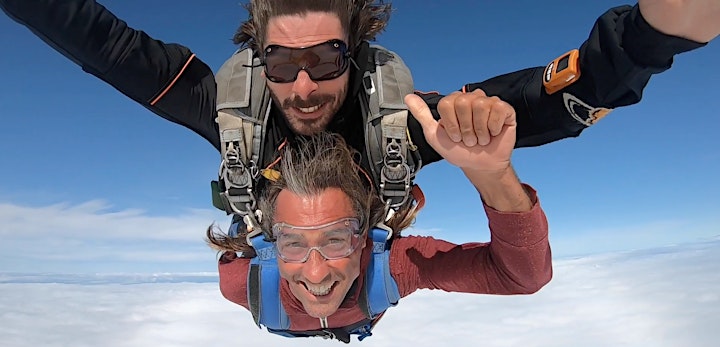 CHALLENGES
Challenges can only be submitted to event staff 30 minutes after the completion of the heat that the challenge is in reference to. Review of and final decision of all challenges will be at the descretion of the head judge and event coordinators. All challenge decisions will be final and unappealable. No challenges will be accepted more that 45 minutes after the completion of a heat.
OTHER
*The 2022 (Graal) Grail Para Surfing event , hosted by FAST presented by PSL is not a sanction ISA event the organizers reserve the right to accept or reject an athlete registration to compete, and reserve the right to make final determinations in all aspects of the event. Also Classification for the event is based on the classification developed by Stoke for Life Foundation and Mo Johnson, PhD, MS, OT/L, BCPR, C/NDT ©2018
**For Sponsorship –Please Submit your last year's earnings, Tax return, a short bio, and a brief statement why you need the sponsorship to compete and we will determine your eligibility. The sponsorship is for up to $500 towards your travel costs for the event….and don't forget to sign up! 😊 Please note the main objective of the sponsorship is get competitors coming from outside of France to come and compete, those applicants will be considered first, then athletes from France.